Real Estate
Forms for Agents​​​​​​​
A mobile experience for agents to access their real estate forms, view real-time updates, send reminders and make any edits while outside the office.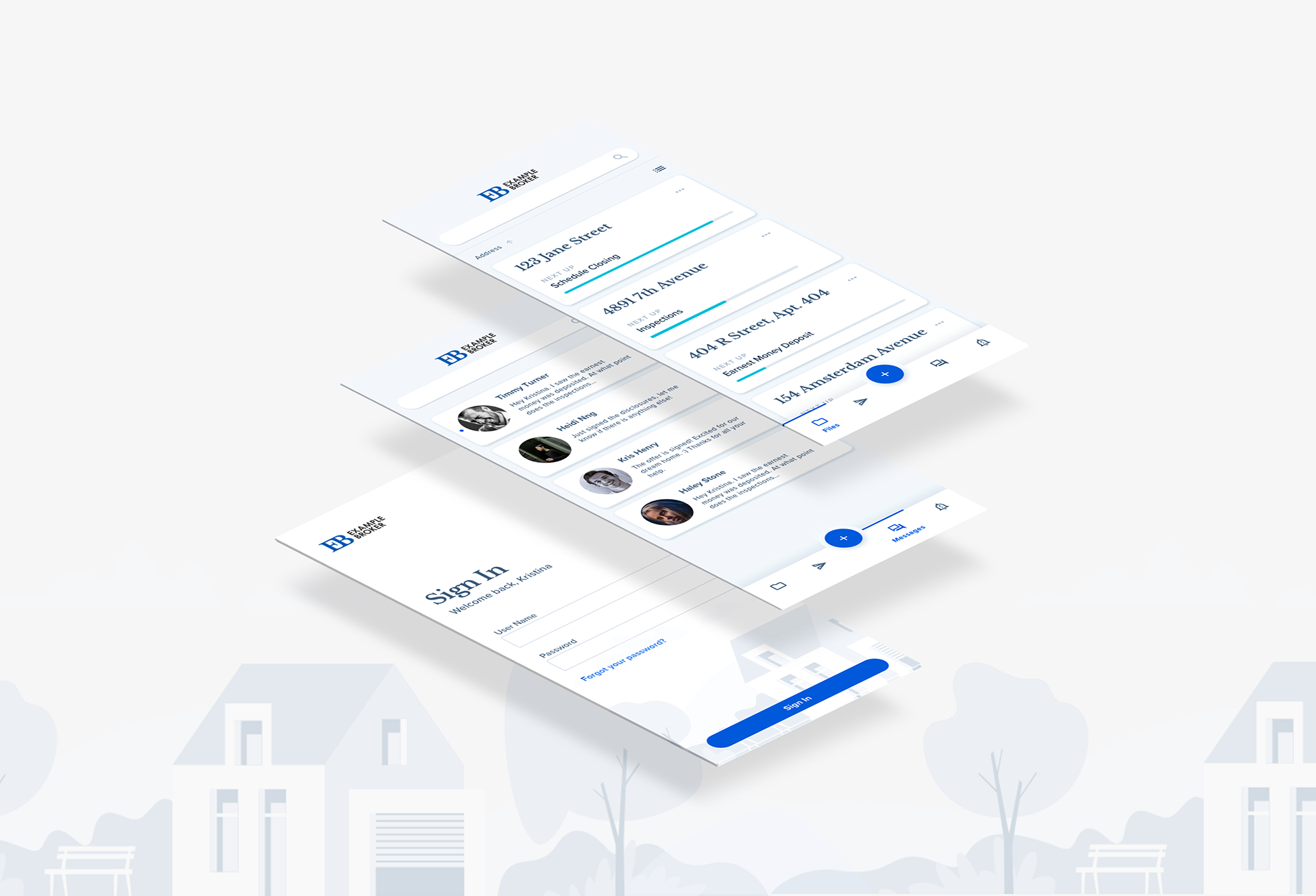 SkySlope is well-known in the real estate industry for a product we sell to brokerages to help them stay compliant. Agents and Transaction Coordinators come to SkySlope to notify their broker of a new deal and to submit their documents for review.  
Today, SkySlope does not give agents access to the real estate forms that are required to buy and sell property. Instead, agents get these forms from other products and they only come to SkySlope to submit the signed copy of that document to their broker.

So what's the problem? Quite honestly our users and customers are demanding more. Brokerages are looking for all-in-one solutions to cut their costs and prevent their agents from learning and using multiple products.  
UX, UI, Interaction Design, Usability Testing, Product Strategy, Prioritization, Journey Mapping, Competitor Audits, & More
Tools: Sketch, Adobe XD, Marvel, InVision, Lucid Flow, Paper by 53
​​​​​​
No active stats at this time. Forms is currently in development and will go to Beta early this year. I shall keep you posted! 
Realtors, Transaction Coordinators and Auditors
 are the most active users of SkySlope.
Realtors
are the people you know best - the people that represent you when you are buying or selling a home.
Transaction Coordinators
are the experts that help agents coordinate all the ins-and-outs of a transaction, like filling and sending forms and scheduling inspections. 
Auditors
are responsible for reviewing documents for errors and making sure things are turned in on time. If an agent missed the mark, an auditor cannot get their agents paid. 
We are currently building a web application for our Forms product that will release this year. But we know our agents are often outside the office doing showings and meeting new clients - a mobile experience will be essential to their success. 
I explored an experience where agents can complete the most essential tasks on their phones, like: creating files, accessing forms that are in progress, editing forms, sending reminders, searching, drafting an agreement and more.  ​​​​​​​
UI Flow drafted in Paper by 53